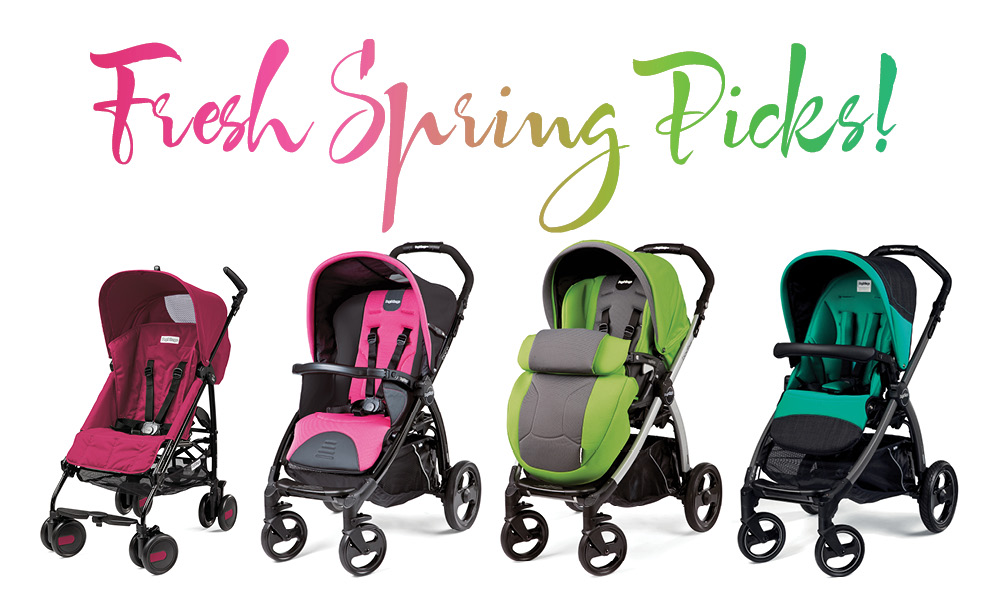 Groundhog Day has us obsessing over the arrival of spring and making a few predictions of our own. According to celebrity groundhog Punxsutawney Phil, it's six more weeks of what already has felt like a brutally long and cold winter. But whether you buy into the furry little guy's "ruling" or not, we'd like to make our own forecast official: Stroller weather is just around the corner!
After this less-than-agreeable winter, nothing sounds better to us than spending time in the great outdoors, breathing in fresh spring air and squeezing in a little extra cardio. The moms of Peg Perego are ready to take it to the streets and stroll!

If you're looking for stability and a cushy ride, the Book and Book Plus are ones to consider. Wider, stable wheels and a beefed-up suspension will keep baby in the lap of luxury. Parents love the roomy cargo basket on both models, and that both are travel-system compatible, meaning no matter which one you choose, it will be the only stroller you'll need from infancy to toddlerhood. Plus, the Book Plus offers a
reversible seat, which gives baby the option of facing her colorful new world or turning around to lock eyes with Mom and Dad.
We're also especially excited to test-drive the latest design in the Book series. The recently debuted Book Pop Up features a convertible folding bassinet, reversible seat and many other travel-friendly features for parents looking for all-in-one versatility.
The Pliko Mini, weighing it at only 13 pounds, is one to consider if you're a weekend warrior or like to keep it local by hopping on public transportation for a trek to the library or farmers' market. Its compact size, folding ease and great agility will keep you mobile and feeling downright liberated. Plus, if stripes are your thing, you'll love Neon, with its sporty bright-on-black motif.
Italian-made Peg Perego strollers are known for their smooth ride and maneuverability — a plus for city and suburban moms, and anyone navigating unpredictable terrain. Whatever your plans for those warmer, longer days coming our way, we say, spring it on, baby!
blog_label_posted_in: News, Baby
blog comments powered by

Disqus