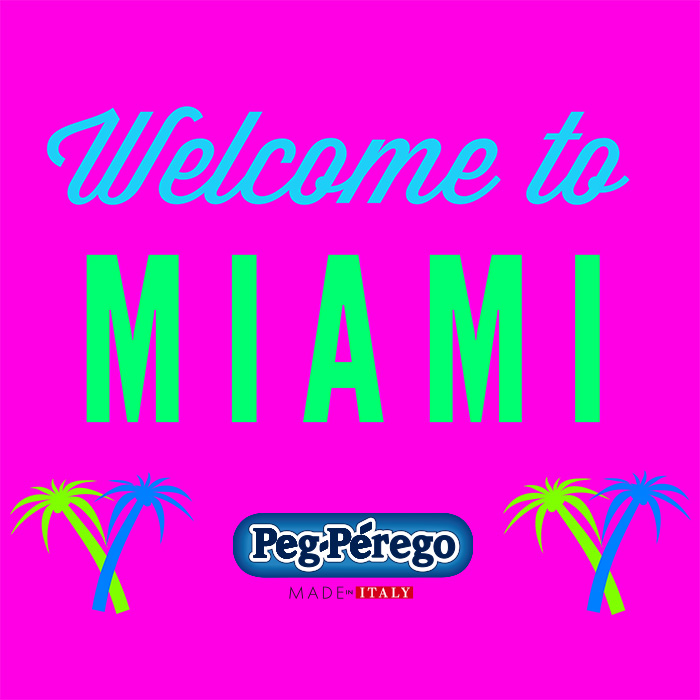 This week, we find ourselves in the lovely city of Miami, where we will be reconnecting with our friends at Big City Moms' Biggest Baby Shower and meeting some of YOU! We are excited to show our favorite products to expecting moms and dads, as well as visit with a few of our retailers. And maybe… we just might get the opportunity to "party in the city where the heat is on" (not really!).

When it comes to shopping, Miami mamas have it made! While we may not be able to get to South Beach this trip, we'll definitely be stopping in to see our friends at Genius Jones and Liapela Modern Baby.

Although spring is starting to creep in, we can't wait to get into the red hot heat of Miami. Making the trip with us are the popular Book Pop-Up, Primo Viaggio 4-35, Primo Viaggio Convertible and Siesta. Guests at the Biggest Baby Shower will also get the opportunity to be hands-on with our new Booklet and our travel-friendly Pliko Mini strollers.

If you are at the big event on Tuesday night, be sure to say "hi!" We will definitely have a special surprise planned for one of the first to do so. Keep an eye on our Facebook and Instagram for more details.
blog_label_posted_in: News, Baby
blog comments powered by

Disqus