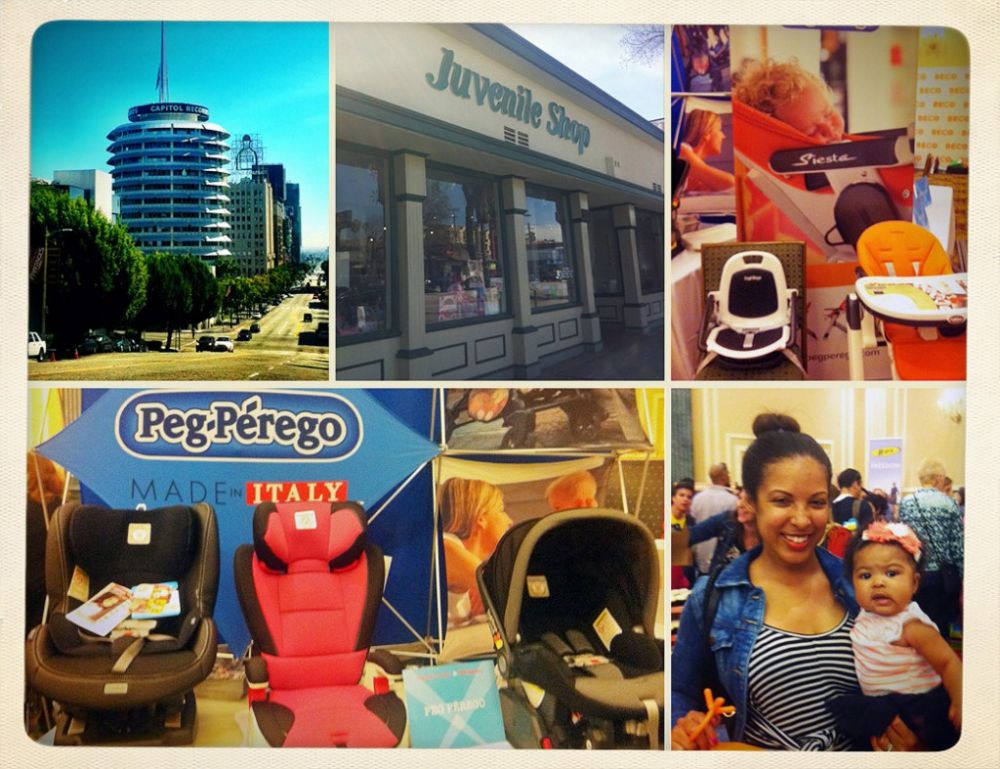 The Santa Monica Pier. Venice Beach. Looking for stars on the Hollywood Walk of Fame. Shopping at the Grove. You know what they say… when duty calls!
We just returned from the Big City Moms' Biggest Baby Shower Ever – Los Angeles, and while we had an amazing time, the best part had to be meeting so many of you! We loved chatting with new moms and mommies-to-be and hearing such great feedback. (What topped our L.A. fans' wish lists? The new Book Plus stroller, followed by our yet-to-be released Rialto booster and our celebrated Primo Viaggio SIP 5-70 Convertible car seat. The moms also couldn't get enough of our new colorways — especially Fucsia.)
Thank you to our hosts, Big City Moms! We had an amazing time! In the last few months, we've been to New York, Toronto and then Los Angeles. Where should we head next?
blog_label_posted_in: Baby, At Home with Peg Perego, Out and About with Peg Perego, Traveling with Peg Perego, 2013 Book Plus, Collection 2013, 2013 Primo Viaggio SIP Convertible 5-70, 2013 Rialto
blog comments powered by

Disqus