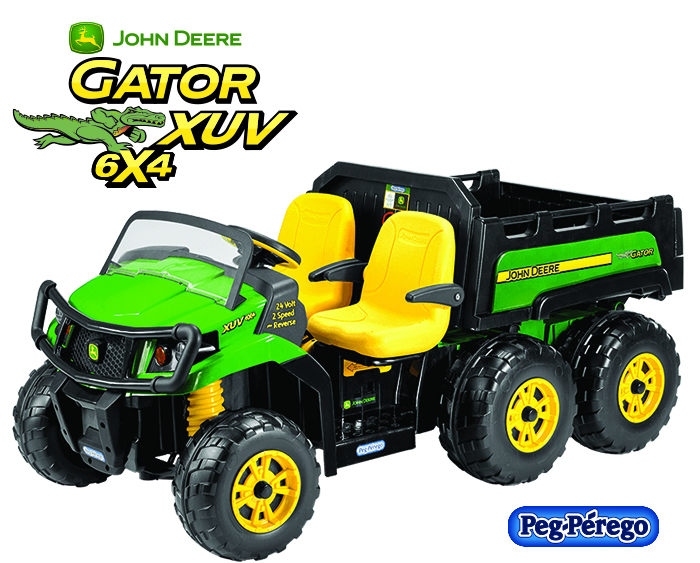 Attention John Deere Gator lovers! We have something new that you're sure to be interested in. Introducing, the John Deere Gator XUV 6x4, a 24 volt version of the Gator with powerful four wheel drive and an extremely large dump bed. Want to know more about the 6x4? Keep on reading!
Next Level Riding!
The four wheel drive of the 6x4 allows an adventurous two to power up hills and maneuver through any terrain with ease. Powered by a 24 volt battery, the Gator XUV 6x4 can travel two different speeds of 2.5 and 5 mph, plus reverse. The accelerator includes progressive acceleration technology to allow for smooth driving.
Serious Hauling!
The most noticeable feature of the Gator XUV 6x4 is its mega large dump bed. Kids can haul an unprecedented 66 pounds anywhere they please. The power from the 24 volt battery ensures the heavy loads can be transported, without sacrificing performance. The tail gate is easy to open and the bed can be lifted for serious dumping.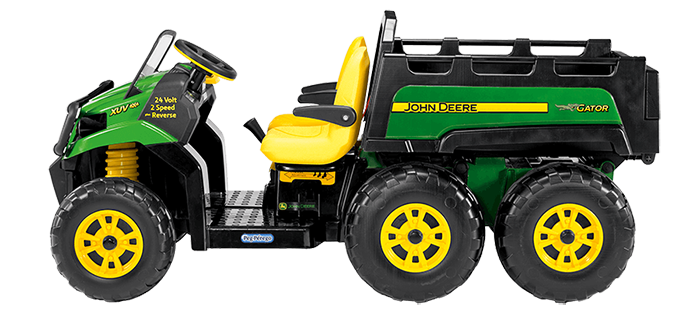 blog_label_posted_in: News, Toy, Playing Favorites
blog comments powered by

Disqus