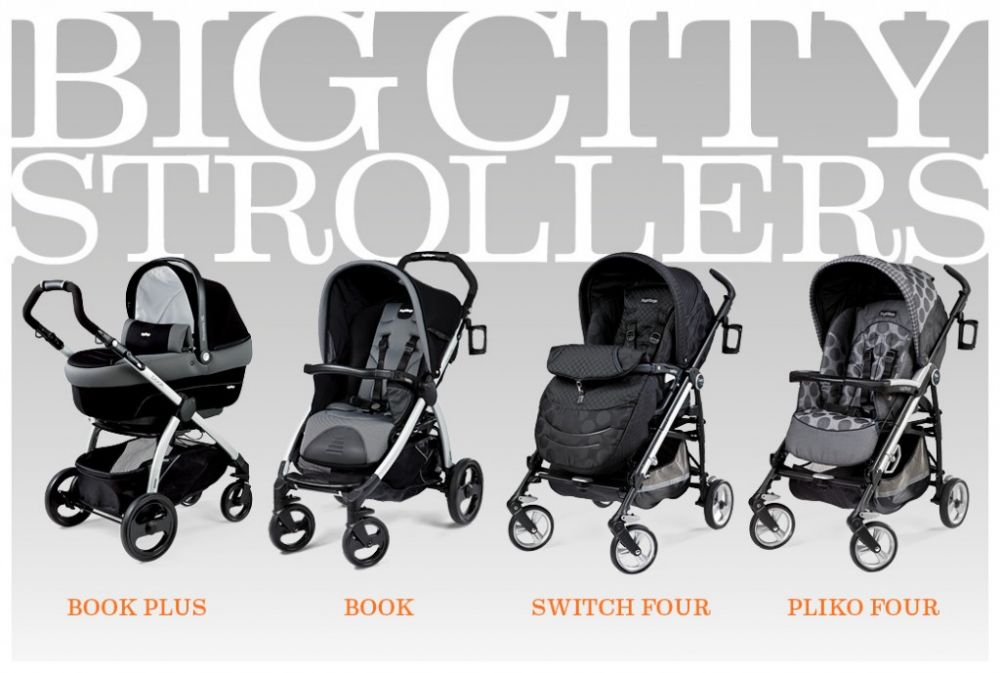 We just returned from another amazing trip to New York City. We were there for Big City Moms' Biggest Baby Shower Ever – New York, and as always, we had a great time. We just love meeting new moms and recommending the perfect stroller for their family, lifestyle and city.
So, which strollers did we find ourselves recommending the most while in the big Apple? We're so glad you asked …
Ever since it was featured in 2007's The Nanny Diaries, our Pliko — now sold as the Pliko Four and as the reversible Switch Four — the Pliko has been a city favorite, and for good reason. Our Pliko models combine all the best features of a full-sized stroller (multiposition recline, large canopy, Easy Drive system) with the convenience of a lightweight design that offers quick, easy and compact folding.
In addition to the Pliko, we also recommended our two newest strollers — the Book and Book Plus — to city moms a lot. Named for their compact, book-like fold, the fully loaded Book and Book Plus are perfect picks for on-the-go families, offering all the features they need in a super-stylish design.
Another Peg Perego favorite for urban moms is our beloved Primo Viaggio SIP 30-30 infant car seat. Travel-system compatible with all of our full-sized strollers, the Primo Viaggio SIP 30-30 can also be used in a vehicle with or without the LATCH system base — perfect for quick cab rides.
Do you live in a big city? Which Peg Perego stroller would you recommend?
blog_label_posted_in: Baby, Out and About with Peg Perego, 2013 Book, 2013 Book Plus, Collection 2013, 2013 Pliko Four, 2013 Primo Viaggio SIP 30-30, 2013 Switch Four
blog comments powered by

Disqus