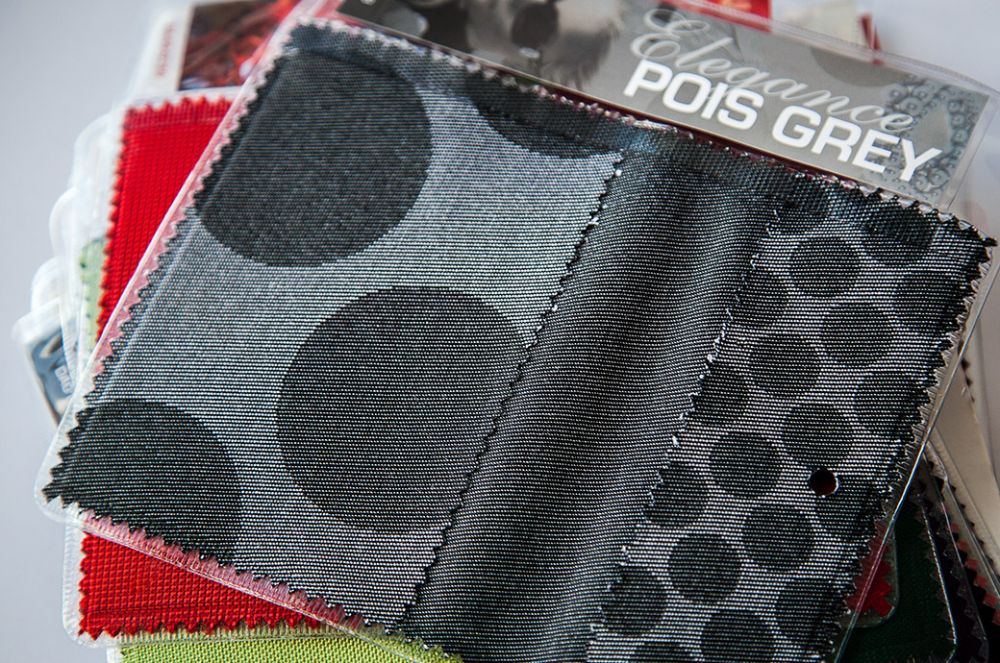 We have long loved the polka dot. And as we head into fall, we're seeing spots … the return of this irresistible classic is everywhere, from the fall runway presentations to the amazing collaboration between Louis Vuitton and Yayoi Kusama, to our local J.Crew store.
"Polka dots are fabulous," Japanese artist Yayoi Kusama said in a recent interview with the Associated Press.
It is Kusama's signature splash of dots — now on display at the Whitney Museum of American Art in New York City and part of the special collection, Dots Infinity, for Louis Vuitton — that have most recently put spots in the spotlight.
Our very own takes on this perennial favorite are, well, spot-on.
As part of our 2012 Fabric Collection, we offer two variations on the classic polka dot—Pois Grey and Pois Black.
Available on the Switch Four Modular System, Skate System, Switch Four, Pliko Four and Primo Viaggio SIP 30/30, Pois Grey features charcoal dots on a smoky grey background.
A more subtle variation of similar design is Pois Black. Available on the Skate System, Switch Four and Primo Viaggio SIP 30/30, this colorway features a black-on-black design that is the ultimate in playful sophistication.
Ready to be spotted? Use our Store Locator to find a Peg Perego retailer near you.
blog_label_posted_in: Baby, 2012 Collection
blog comments powered by

Disqus