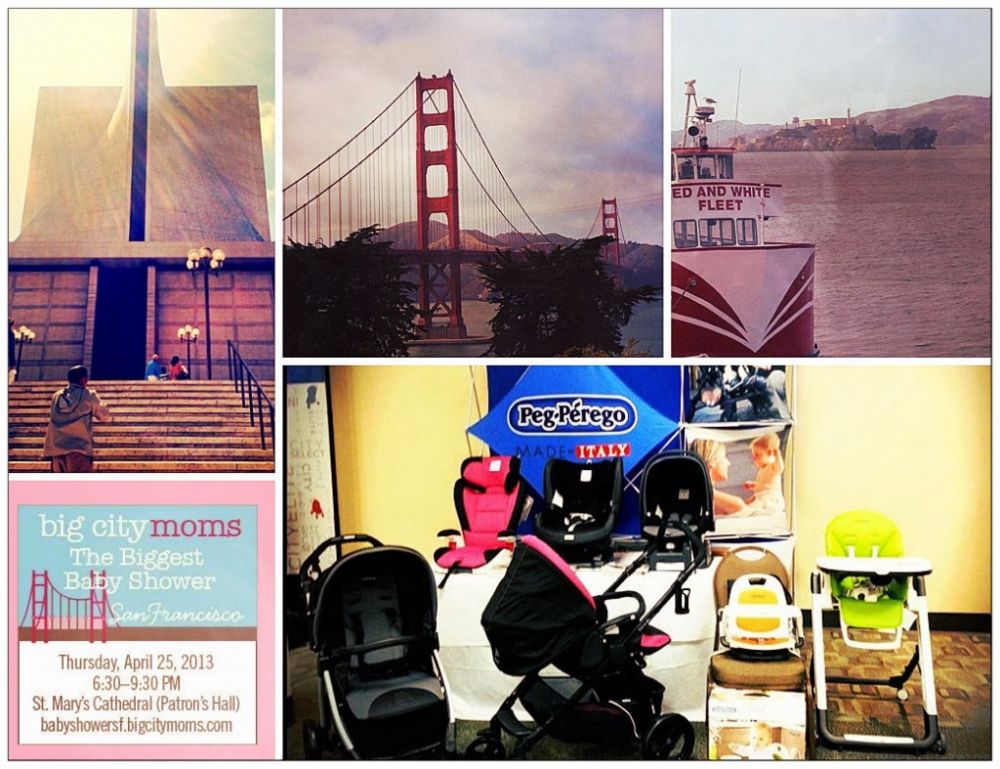 After just a few days in San Francisco, we're already enamored with the Bay Area and all it has to offer kids and families. While visiting the city for Big City Moms Biggest Baby Shower Ever San Francisco, we were particularly impressed with all the exploration that can be done just by walking through the city's many unique neighborhoods. It's no wonder that the Journal of American Podiatric Medical Association voted San Francisco one of America's Greatest Walking Cities.
All this got us thinking: Just what stroller would we recommend to San Francisco's moms and mommies-to-be? We decided to let them decide …
Hands down, the urban moms we talked to loved, loved, loved our all-new Book Plus.
While the new stroller's incredible style may have caught their eye first, it was the practicality and versatility that kept their attention. The moms loved that the Book Plus is reversible, allowing baby to face them or the world ahead. And all the extra add-ons, all designed to work perfectly with the Book Plus (like the newborn-perfect Primo Viaggio SIP 30/30 infant car seat, the Navetta XL bassinet and the toddler-ready Pratico Seat), made the Book Plus go to the top of their wish lists. Available accessories like the Snack Tray, Rain Cover and Baby Cushion were just icing on the cake!
Other city mom favorites included our space-saving Rialto booster chair and our always-popular Primo Viaggio SIP 30-30 infant car seat and Primo Viaggio SIP 5-70 Convertible.
Are you a city mom? What are your favorite Peg Perego products? Let us know by commenting below. We'd love to hear from you!
blog_label_posted_in: Baby, Baby Talk, Out and About with Peg Perego, 2013 Book Plus, Collection 2013
blog comments powered by

Disqus