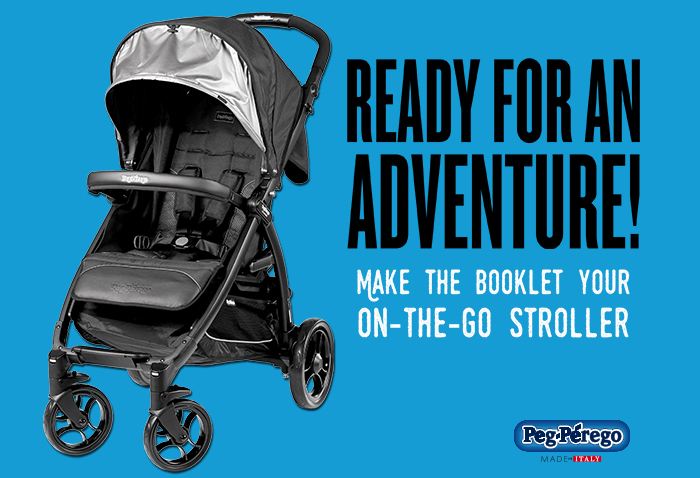 Spring Break is just around the corner, which means vacation time is almost here! We have the perfect stroller to take with you as you go on your adventure – the Booklet. Read ahead to see why we think you should make the Booklet your on-the-go stroller.
Easy and Compact Fold
When traveling, it's not uncommon to use public transportation to get to where you are going. Luckily, there is no need to worry about struggling with closing and opening your stroller with the Booklet. It has our easy to use Book fold, which also allows the stroller to close inward and stand on its own. The fact that this compact stroller weighs less than 20 pounds also means that it is a breeze to not only close, but open. When folded, the Booklet takes up very little space, allowing room for your luggage.
Smooth Ride
The wheels of the Booklet are equipped with ball bearings and suspensions, which makes it effortless to push and gives the stroller additional agility. Any bumps or uneven terrain will be conquered and narrow aisles or crowds can be handled with ease. The single handlebar with adjustable angle lets the stroller be pushed with one hand and can be adjusted quickly to fit differing heights.
Add a Rider
Have a sibling that's just a little too big for the stroller? Our Book Board accessory can attach to the Booklet stroller, allowing older brother or sister to join along in the fun. When not in use, the Book Board can be folded up into the Booklet. It can also be folded away along with the stroller.
Start your family fun with the stroller that will fit right in on any adventure!
blog_label_posted_in: News, Baby, Out and About with Peg Perego
blog comments powered by

Disqus