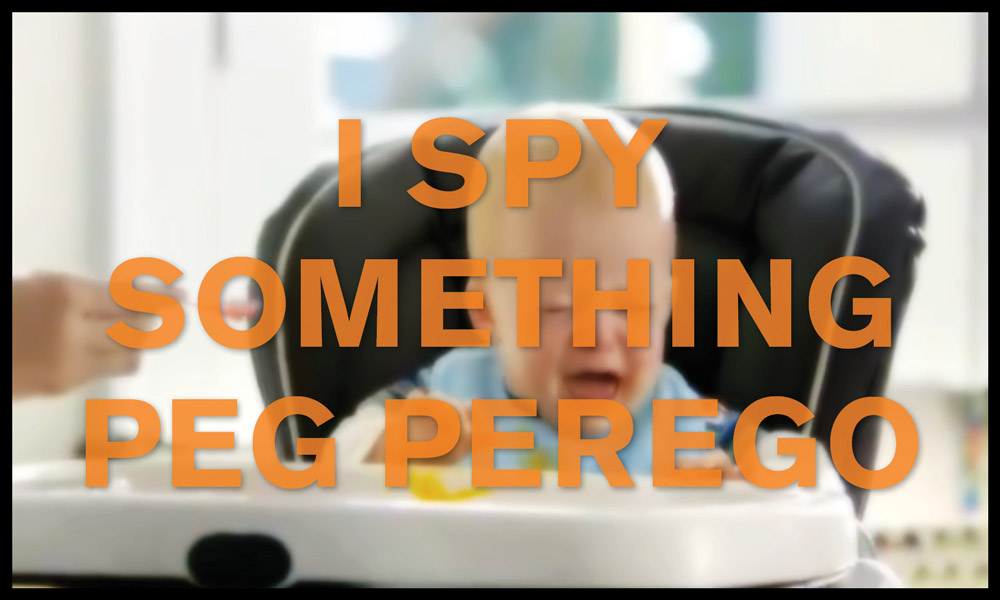 I spy, with my little eye, something … Peg Perego! Have you seen Buick's latest commercial? If so, you might have spotted our very own Prima Pappa Best highchair!
The super sweet ad features the most adorable baby refusing to eat his dinner for Mommy (a scenario we know all too well to be true). And then Daddy comes in, with his cool-car sound effects, and of course then baby eats. Little ones can be so fickle, can't they?!
One thing we're pretty sure baby will always love is the high chair featured in the ad — our very own Prima Pappa Best! A beloved Peg Perego style, this classic high chair has a finely tailored, buttery-soft (and stain-resistant!) Prima Classe upholstered seat for sophisticatedly style. Plus, it has all the little extras Peg Perego high chairs are known for, such as:
• Tilt-N-Space Recline: Seat has four unique reclining positions for infants through toddlers
• Adjustable Height: Seven different height positions
• Wheels: Non-scratching rubber wheels with rear brakes
• Storage Net: Practical storage net on seat back keeps bibs, utensils and toys within reach
• Compact Fold: Designed to fold easily and compactly — ideal for any living space
The Peg Perego Prima Pappa Best is available in three tasteful colors: Bordeaux, Paloma and Cacao (as seen in the Buick ad). Use our Where to Buy to find a Peg Perego retailer near you.
blog_label_posted_in: News, Baby, 2013 Prima Pappa Best
blog comments powered by

Disqus