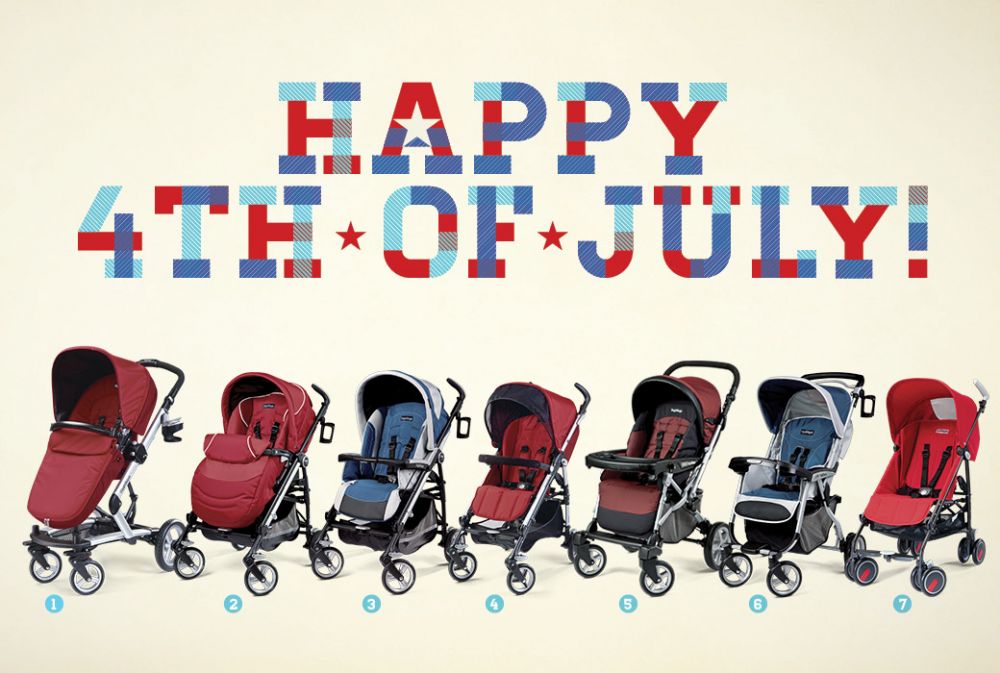 We love a parade! We're celebrating one of our favorite American holidays, the Fourth of July, with a very special celebration … a parade of strollers. Enjoy and happy Fourth!
1. Skate System
Our very own style icon, the three-piece system that can be used as a reversible stroller, carriage or travel system.
2. Switch Four
Make the Switch … to the modular reversible stroller that allows baby to face you or the world ahead!
3. Pliko Four
The ultimate, complete stroller combines all the very best style and features.
4. Si
Say "yes" to the compact, easy-folding stroller that's a breeze to take anywhere and everywhere.
5. Uno
Easily "the one," the reversible handlebar easily and effortlessly converts this stroller to a carriage.
6. Vela Easy Drive
The full-featured, quick-trip stroller with exceptional maneuverability that's just so easy to love.
7. Pliko Mini
Available in a rainbow of vibrant hues, the compact umbrella stroller that's a go-to favorite for everyday adventures.
How are you celebrating the Fourth? Be sure to share your plans (and pictures! we love pictures!) with us on Facebook.
blog_label_posted_in: Baby, Out and About with Peg Perego, 2012 Collection
blog comments powered by

Disqus