Do you love being the first to know? Well then, today is your lucky day! We're at the ABC Kids Expo, presenting our newest offerings for 2013. There are new colors, new fabrics, and (yes!) new products. Want to know more? Here's a sneak peek of a few of our favorite things to come in 2013 …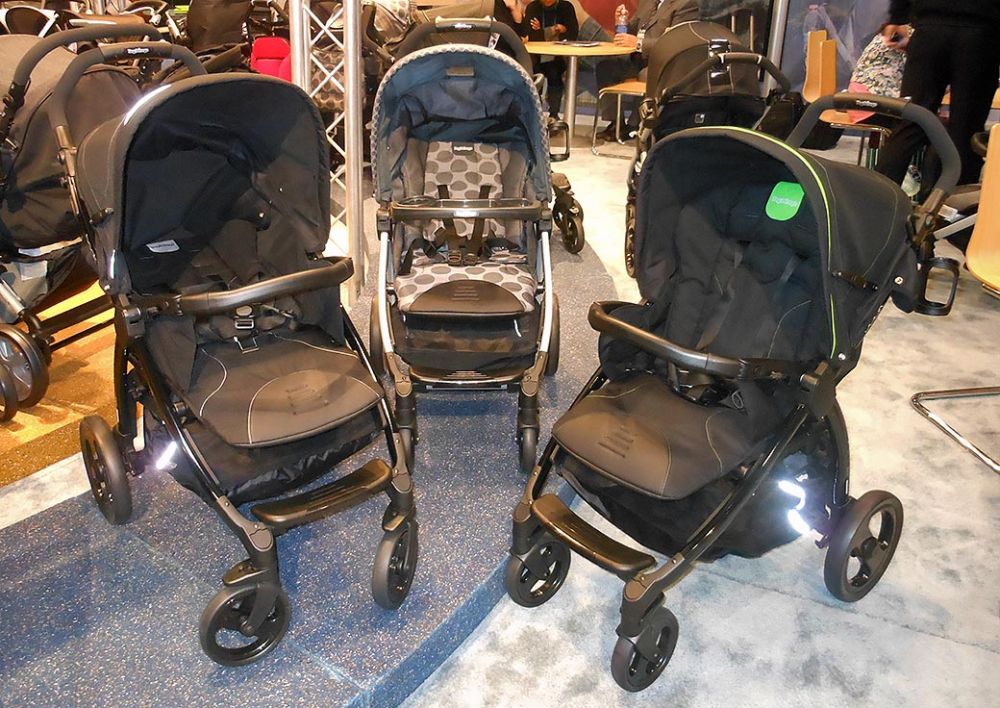 THE BOOK: In 2013, we expect our new Book stroller to take center stage. Not only does the Book offer innovative design and a new look, but we've developed all-new fabrics and color choices for this modern masterpiece.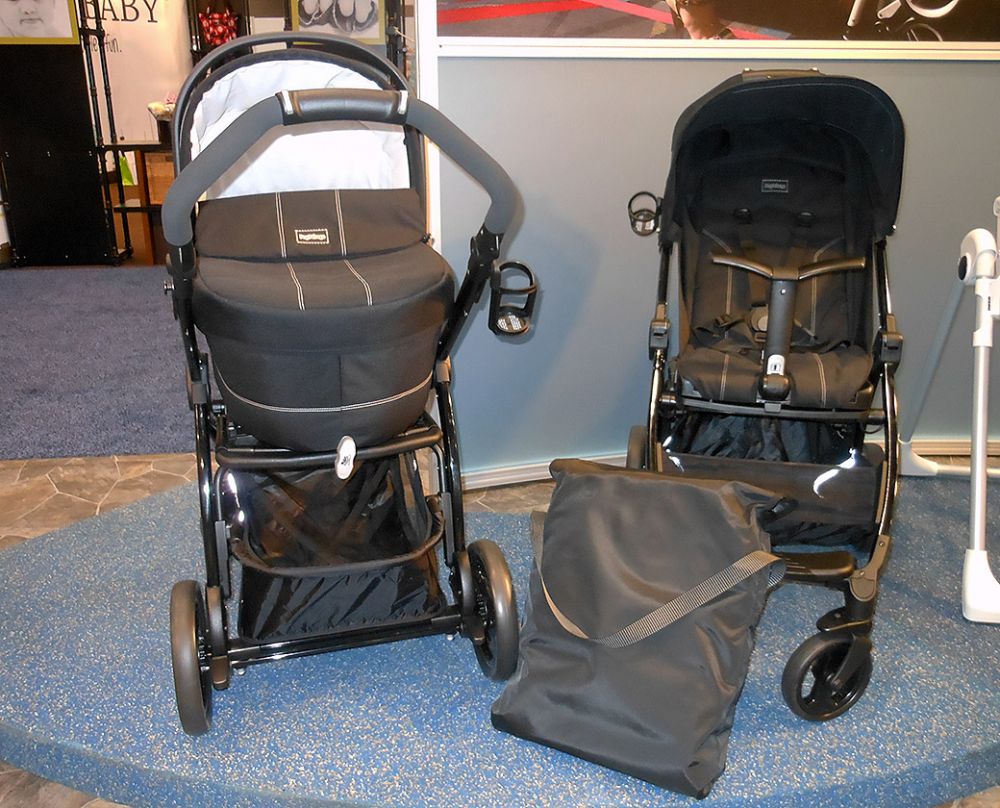 THE BOOK PLUS: We'll also be introducing another new stroller, the Book Plus. Offering the same style and innovative features as the Book, the new Book Plus will have a reversible stroller seat that allows baby to face you, or the world ahead. Not only that, but look for My Book Plus, which can be customized for every stage by pairing it with the Primo Viaggio SIP 30-30, the Navetta XL bassinet or the new lightweight (and revolutionary) seat called the Pratico.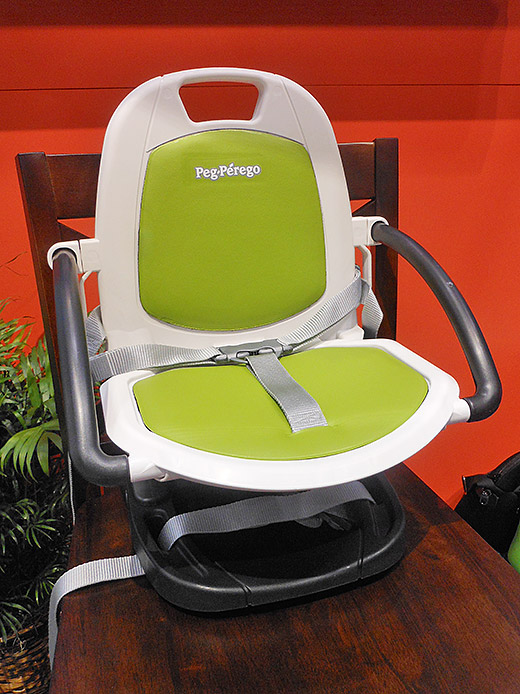 THE RIALTO: While there has been lots of chatter about the new Book, Book Plus and My Book Plus, the star of the show might just be our brand-new booster seat for home, the Rialto. This booster seat dining chair allows baby to sit right at the table (which we love … family dinners are big for us!). Suitable for children nine months and up, it has five height positions and an adjustable seat. Plus, the Rialto folds easily and super-compactly for travel and storage.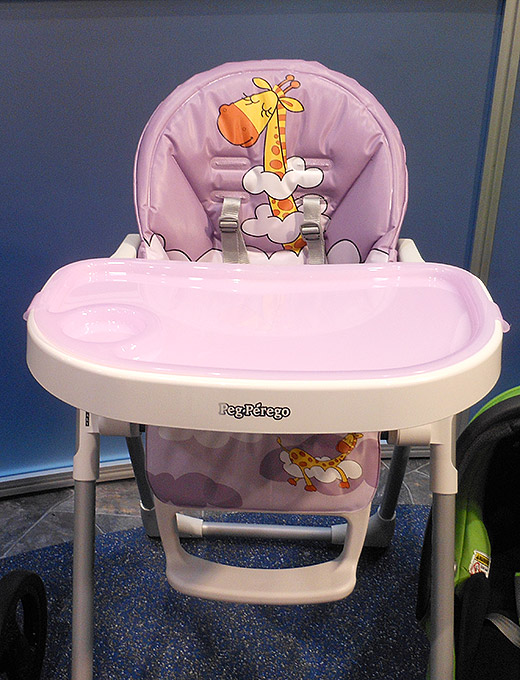 THE PRIMA PAPPA ZERO 3: The latest addition to the Peg Perego high chair family, this new ultra-light, yet multifunctional highchair grows with your child from 0 to 3 years old. During the first months, use it as a comfortable recliner, then as baby grows, as a high chair for feeding or playing.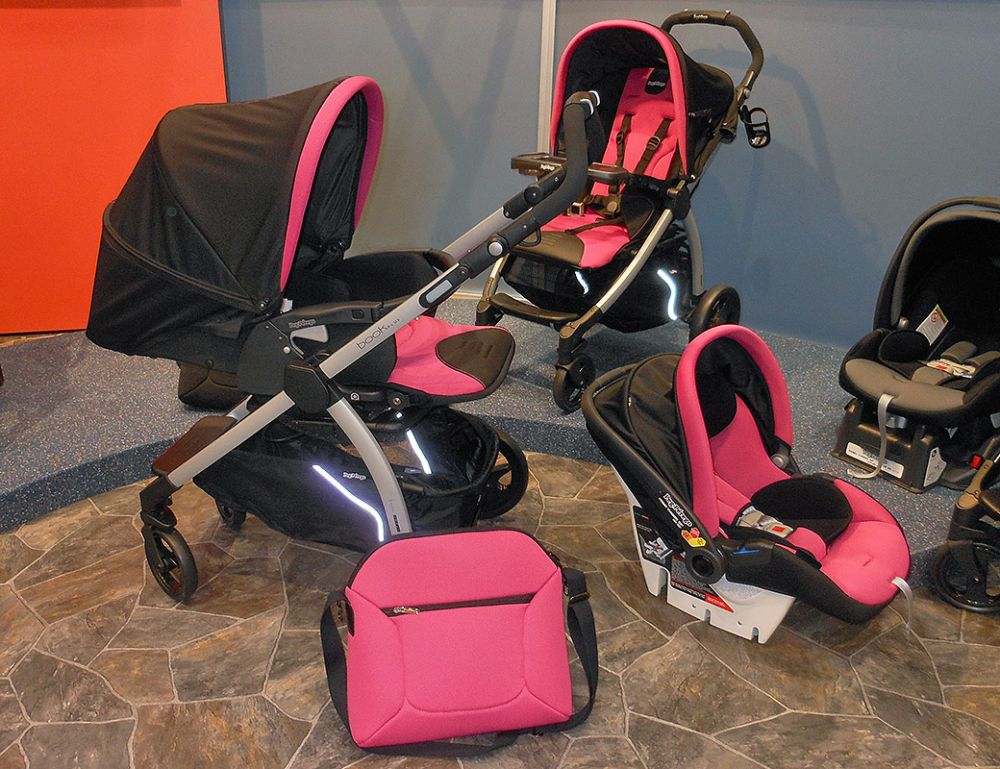 PINK: This brand-new color offering for 2013 has been much-requested, and the shade we chose — a bright and bold Fucsia — is right on trend for the new year ahead. Fucsia will be available on all of our cars seats (the Primo Viaggio SIP 30-30, the Primo Viaggio 5-70 Convertible and the Viaggio HBB 120), as well as on our Book and Book Plus strollers.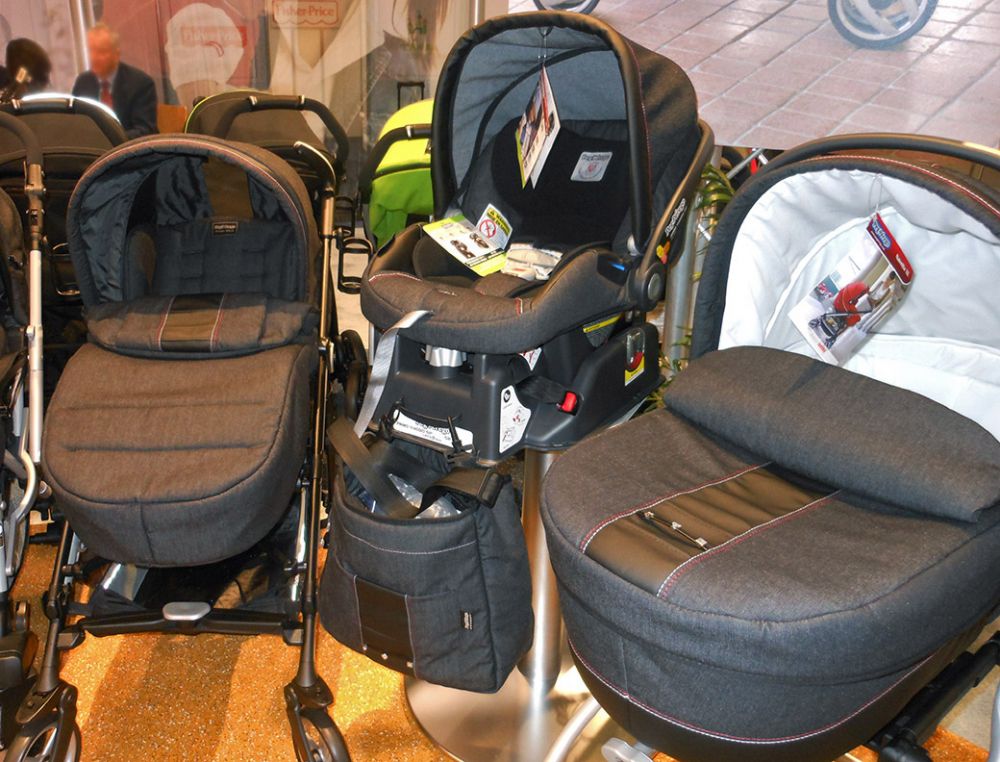 BLACK DENIM: Black is the new black, in denim that is! That's right, for 2013 we're offering Black Denim. Dark as night and just downright cool and sophisticated, this color will be offered on the Primo Viaggio SIP 30-30, the Switch Four Modular System and our Uno stroller.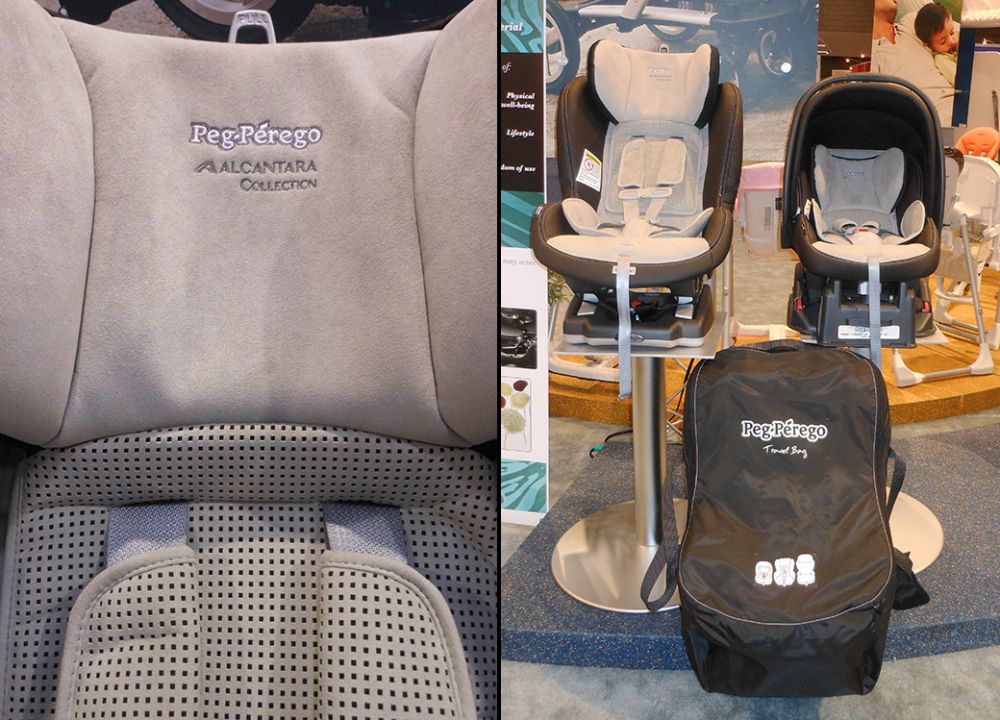 ALCANTARA: If you're into luxury cars — think Maserati, Lamborghini, BMW and Porsche — you're going to want this! Alcantara is highly regarded as the best material for car interiors. It's breathable, soft to the touch, resistant to fading and washable. We'll be offering this as a limited exclusive on our Primo Viaggio SIP 30-30 and Primo Viaggio 5-70 Convertible.
Stay tuned for more about 2013 (yes, there's more!). We'll have in-depth look at all the new products, fabrics, colors and accessories in the coming weeks.
In the meantime, what are you most excited about for 2013?
blog_label_posted_in: Baby, Collection 2013
blog comments powered by

Disqus