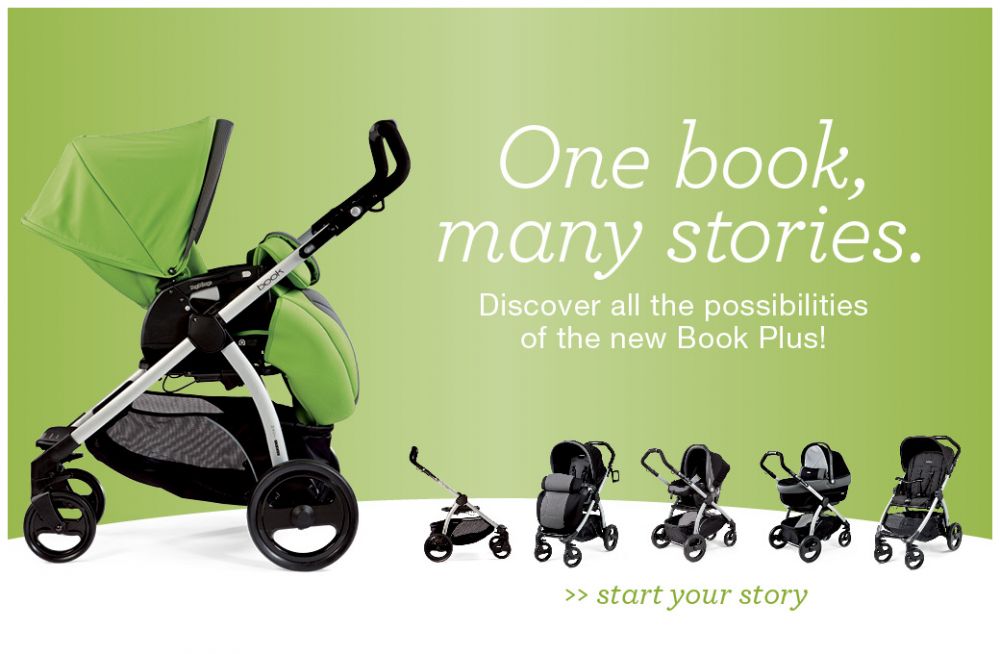 We've always loved a good story, and in the short time it's been available in the U.S., we're already hearing such great stories about the all-new Book Plus.
We've heard from first-time moms and dads who love the travel-system option, experienced parents who just couldn't live without the reversible seat, and even from a few happy toddlers who judging from their smiles on our Facebook page, seem to give the Book Plus their "thumbs ups" as well.
So how can one stroller please so many? We'd like to think it's because we took such care in making sure the Book Plus was truly customizable. Discover all the possibilities and start your Book Plus story today …
Book Plus Seat: The Book Plus comes standard with an easy-to-use, reversible seat that allows baby to face you or the world ahead. This plush seat reclines to several positions, including a newborn-ready flat recline. Paired with the included foot muff, the stroller doubles as a carriage
Primo Viaggio SIP 30/30 Car Seat: Looking for a true travel system? We've got you covered with the Book Plus. The innovative Book Plus pairs perfectly with our celebrated Primo Viaggio SIP 30/30 car seat. It attaches securely to the stroller's chassis, making the Book Plus with the Primo Viaggio SIP 30/30 the ideal travel solution for infants 5 to 30 pounds.
Navetta XL Bassinet: Another great addition for your little addition is the Navetta XL bassinet. Like the car seat, this luxurious newborn-ready bassinet attaches right to the Book Plus chassis, giving baby a comfy, cozy spot to catch some zzz's.
Practico Seat: Sometimes, less is more, which is why we think you'll love the Practico Seat, especially as baby grows. This compact seat transforms the Book Plus into a lightweight stroller, and it's perfect for travel (it comes with its very own travel bag!).
The Book Plus is available now! To find a retailer near you, use our online Store Locator. And if you're already a proud owner of the all-new Book Plus, please, share your story below. We'd love to hear from you!
blog_label_posted_in: Baby
blog comments powered by

Disqus