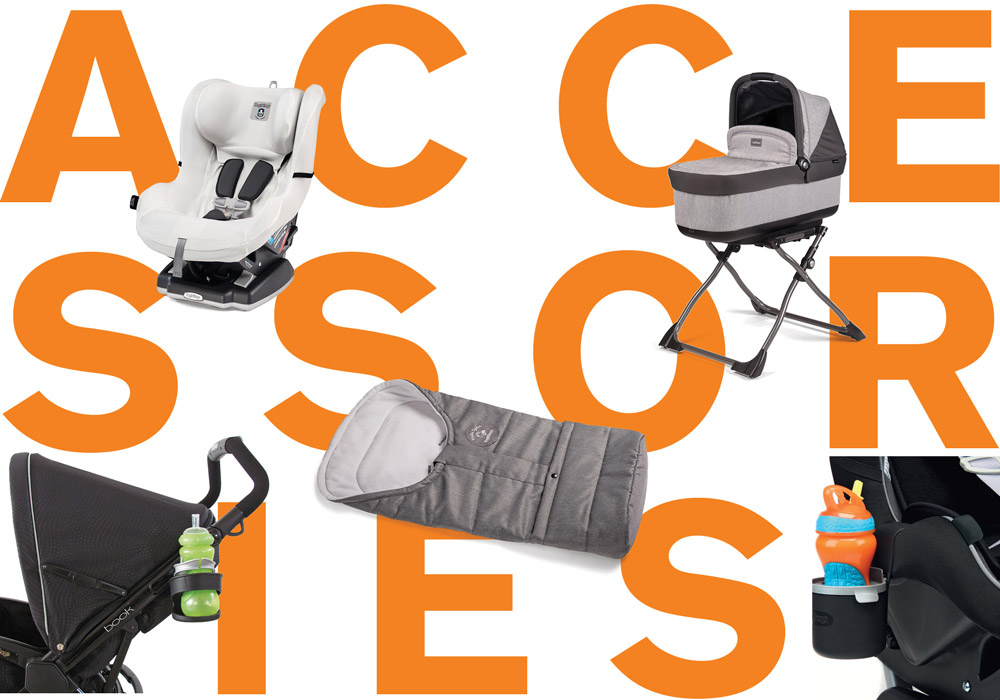 While we love using Ciao, Mondo! to introduce you to the latest and greatest in baby gear, we also get just as excited to talk about the little things we've developed to make your life with baby a little bit easier — and of course, a lot more stylish!
First up on our list of must-have accessories that you must know about is our brand-new Clima Cover. Designed for our popular Primo Viaggio Convertible, the Peg Perego Clima Cover is made from super-innovative Tencel. This microfiber masterpiece actually helps regulate temperatures, keeping your little one warm in the winter and cool in the summer.
Another favorite for us this time of year is our stylish new foot muff, the Vario. Hugely popular in Europe, foot muffs are a great addition to any stroller. Our Vario has a weather-resistant exterior and a warm and cozy interior that provides extra warmth and protection against the elements. Plus, it can be adjusted to three different lengths to accommodate your growing baby.
The next two items on our list are actually baby-gear add-ons you asked us for: stroller and car seat cup holders. These favorite accessories add practicality and on-the-go performance. Our Stroller Cup Holder will work with any of our strollers and is perfect for water bottles or baby bottles. Designed to be used with the Primo Viaggio Convertible, our new Car Seat Cup Holder attaches securely to the side of the Convertible, keeping your little one's drink always close by.
The last accessory we think you have to know about is our Bassinet Stand. One of our favorite new-mom baby shower gifts, this newborn necessity works with both our Bassinet Pop-Up and Navetta XL bassinets, as well as our Primo Viaggio infant car seats. It's perfect for when you want to keep a close eye on your little one as they rest, and with the included wheels, it's easy to move from room to room. It also folds compactly, so you can take it anywhere.
Tell us, what's your favorite Peg Perego accessory? We'd love to hear about it. You can browse the complete collection of Peg Perego Baby Accessories here.
blog_label_posted_in: News, Baby
blog comments powered by

Disqus