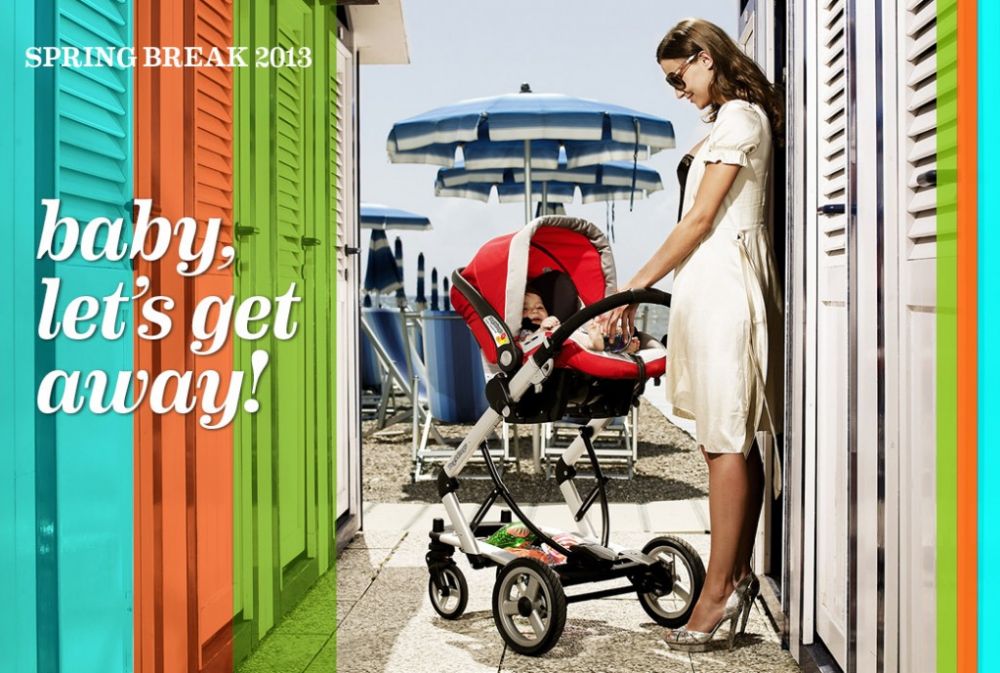 Spring may be getting a slow start in most parts of the country, but at least we have spring break to look forward to. If you're off to someplace warm (lucky you!), we thought we'd share with you some of our favorite travel advice for traveling with little ones.
Yes, you should bring your car seat, especially if you are flying. The truth is, a child-restraint system — not your lap — is the safest place for your little one during turbulence or in an emergency. "Turbulence," the Federal Aviation Administration says, "can happen with little or no warning. And when it does, the safest place for your child is in a child-restraint system, not in your lap. Your arms just aren't capable of holding your child securely, especially when turbulence is unexpected."
But what about getting through security? Lugging it through the airport? And making it fit on those tiny airplane seats? Read how our online associate, Emily, fared flying with her son and his Primo Viaggio SIP 5-70 Convertible here.
And yes, you'll probably want a stroller too. Which stroller should you bring? We get asked that all the time, and it really depends on where you are going and what you're doing. Generally, our top travel picks include the very versatile Book Plus, the full-featured Pliko Four and the lightweight Pliko Mini. For siblings, we suggest the Aria Twin 60-40.
Where are you headed for spring break? Let us know if you need travel advice or a stroller recommendation. We'd love to hear from you!
Viaggio sicuro! (Safe travels!)
blog_label_posted_in: Baby, Out and About with Peg Perego, Traveling with Peg Perego, 2013 Book Plus, Collection 2013, 2013 Pliko Four, 2013 Pliko Mini, 2013 Primo Viaggio SIP Convertible 5-70
blog comments powered by

Disqus