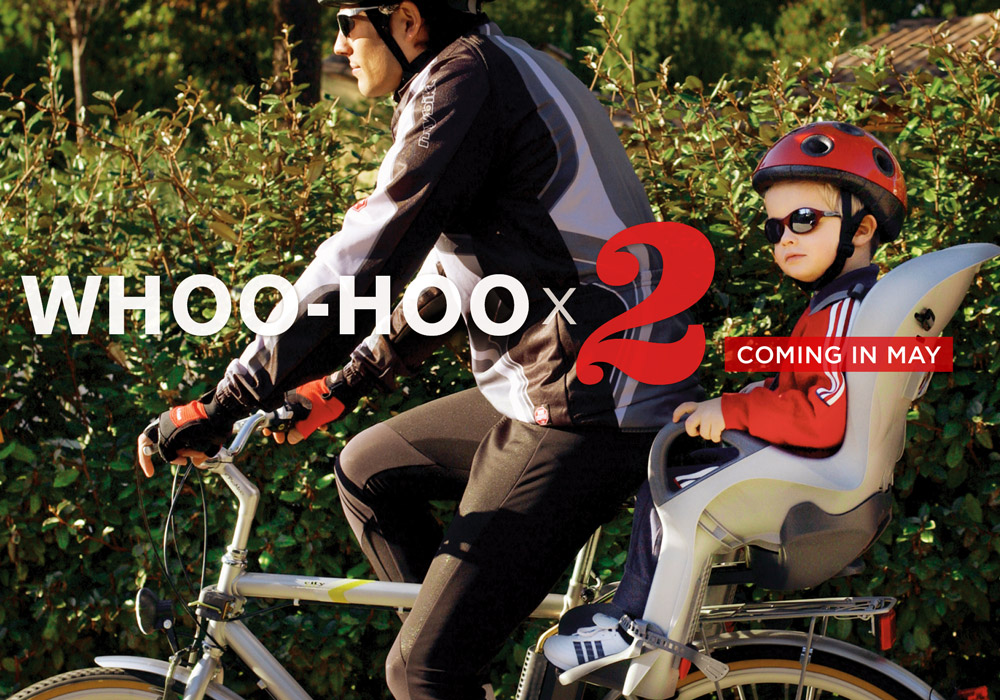 Shouldn't every little tyke get to experience the thrill of the road? Not only is it loads of fun; it's a proven attitude adjuster and tantrum buster! Just in time for warmer temps and longer days, Peg Perego is introducing an exciting new line of child bike seats.
Get ready to turn heads in the bike lane with Orion, Eggy, 10+ and Sirius. We're certain there's a design that is the perfect fit for your sporty passenger. Let's take a look at some of the outstanding features of each seat.
The front-mounted Orion keeps little one close, while giving him the visibility he craves. Orion comes equipped with a unique, simple mounting system that allows the seat to attach to the head tube of your bike. One-click installation makes it a snap to operate and thermoformed padding lends a cushy ride. Orion is designed for children ages 12 months to 33 lbs.
With Eggy, your little cyclist is in the thick of the action. A rear-mounted seat, Eggy is perfect for the adventurous child. Its unique egg shape delivers superior safety and a big serving of modern style. Like all of our new bike seats, the Eggy features convenient, adjustable footrests and comfortable thermoformed padding. The Eggy is designed for children ages 12 months to 40 lbs.
You'll give the 10+ a 10 (and then some) for comfort and style. The rear-mounted bike seat features a recline position and is equipped with a combination lock security system to prevent theft. The 10+ is sure to please even the littlest comfort hound. The 10+ is designed for children ages 12 months to 40 lbs.
Last, but not least, the Sirius is the ultimate in child bike seats. Perfect for the commuter, it features a unique folding system and can be stored easily and compactly when not in use. Ideal for active families, it's also a great choice for those short on garage space. Like the 10+, the Sirius features recline and a combo lock security system. Sirius is designed for children ages 12 months to 40 lbs.

The Orion, Eggy, 10+ and Sirius are set to arrive stateside in May, so mark your calendars, get ready to mount those bike seats and ride like the wind!
blog_label_posted_in: News, Baby
blog comments powered by

Disqus