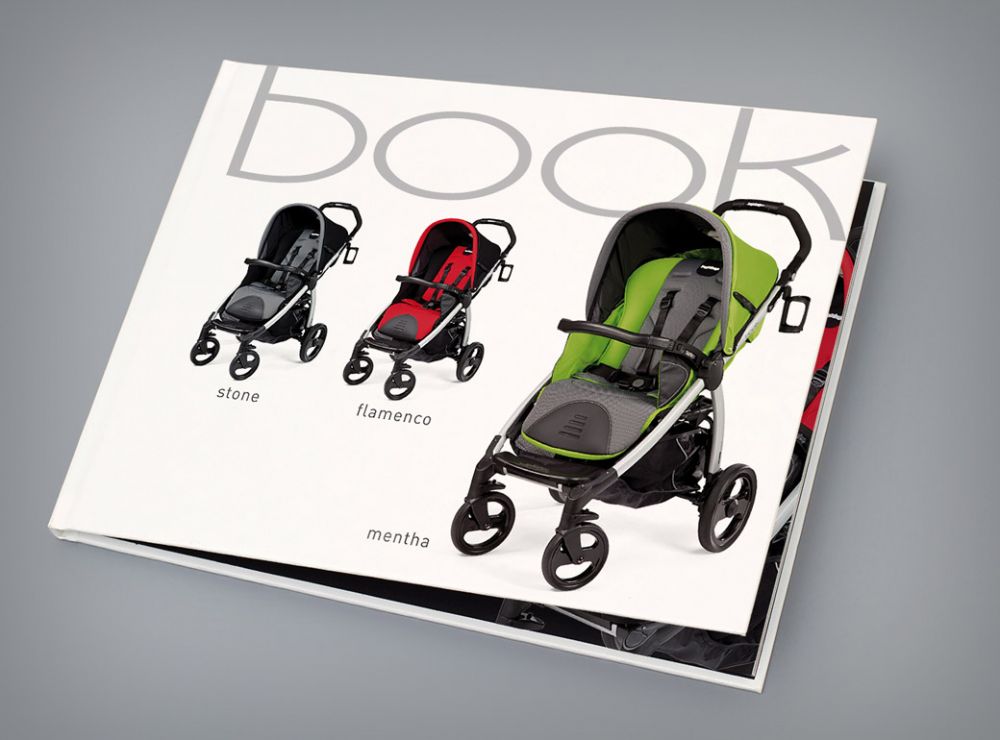 CHAPTER 1
Once upon a time, there was a new stroller from Peg Perego, and it was called the Book.
The Book was compact, approved for children from birth and allowed parents to explore the world in total freedom. Parents were intrigued and asked, "Why call it the Book?" The answer was simple: This innovative stroller came equipped with a user-friendly fold that allowed it to close "like a book."
A simple pull on the handle above the basket quickly closed the Book, making it easy to fold and take anywhere. Once folded, it could stand on its own, and not only did the Book possess an innovative fold, but it closed inward, always keeping the upholstery clean and protected.
The single handlebar used for folding also allowed the stroller to be pulled like a trolley (perfect for parents on the go). And a large, easy-loading basket added to the practicality of the Book.
CHAPTER 2
This newest addition to the Peg Perego family of strollers was a perfect choice for the stylish parents who were looking for many excellent features. The Book delivered. In addition to the innovative fold system, it had one-handed steering, was easy to drive, had an eight-position recline system and offered fashion-forward fabric.
The Book was like a fairy-tale-come-true in that the features didn't stop there. It also had retractable anchors located on the seat. These created a travel system that let the Primo Viaggio SIP 30-30 car seat easily attach to the stroller. Large wheels with 12 ball bearings and a single handlebar allowed for 360-degree agility and minimal effort in pushing and maneuvering. The Book also was equipped with a UV protected transparent window, which allowed parents to see their little ones, while keeping them safe from ultraviolet rays.
CHAPTER 3
All of these features were nice, but what would really set them off were the striking colors the Book came in. Parents were delighted with the distinct Mentha, Flamenco and Stone.
All in all, it was a wonderful stroller. The Book combined the safety, comfort and style that the Peg Perego family was known for. And they all lived happily ever after.
THE END
The best thing about this story? The Book will be available this October! And a similar new design, the Book Plus, which features a reversible seat, will be available in December. Use our Store Locator to find a Peg Perego retailer near you.
blog_label_posted_in: Baby, Out and About with Peg Perego, 2012 Book, 2012 Collection
blog comments powered by

Disqus