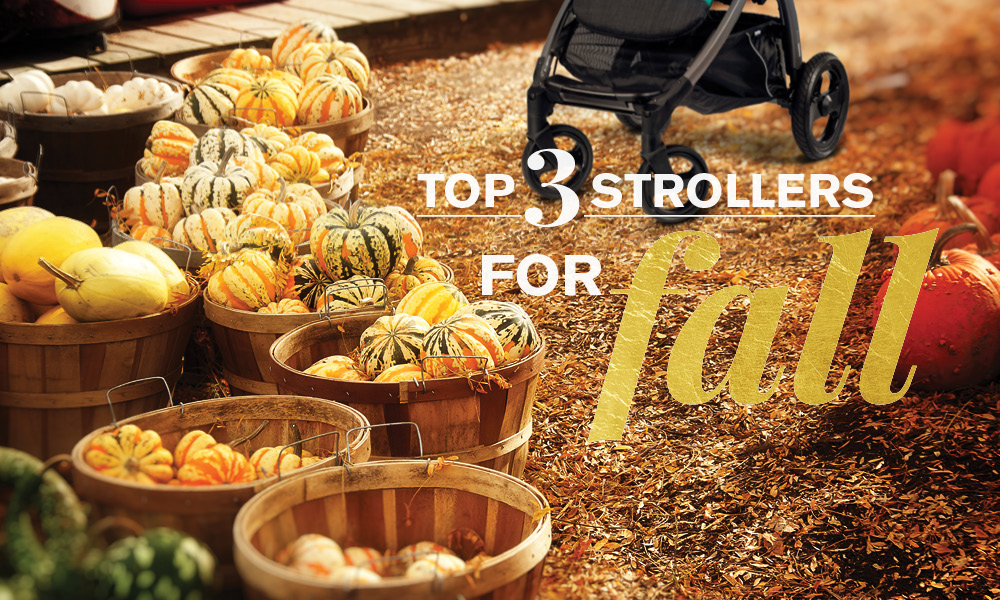 Fall is almost here, and we're eager to enjoy everything the season has to offer — farmers markets, pumpkin patches, apple picking, and tailgating before the big game. Bringing baby along for outdoor adventures is fun and convenient with Peg Perego, and we picked our top three favorite strollers for everything autumn: the Pliko Mini, the Book and the Book Pop-Up.
Explore the farmers market or flea market in style with the Pliko Mini, our super lightweight and compact stroller that cruises through crowds and compact places with ease. Browse through the booths while baby enjoys the sights and sounds from a comfy seat with a reclining backrest for optimal relaxation. A large hood keeps baby safely shaded, and when it's time to head home, the Pliko Mini can be folded with just one hand. Plus, it stands on its own when folded and easily fits into the trunk, leaving plenty of room for all of your fun new finds.
Pick out a prize-winning pumpkin or reach for the perfect apple with the Book. Stroll through the pumpkin patch or apple orchard while baby rests in a comfortable reclining seat. Large ball-bearing wheels make for a smooth ride on all types of terrain. The large basket below can hold the picks of the day, and a cup holder is the perfect spot for a bottle for baby (or a pumpkin spice latte for Mom). An adjustable one-piece handle allows you to push or pull the stroller with ease, and thanks to its compact fold design, the stroller can be folded like a book using just one hand. Pair the Book with the Primo Viaggio 4-35 for a ready-to-roll travel system.
Baby can take in all the game-day action from a one-of-a-kind front-row seat: the Book Pop-Up. The reversible reclining seat keeps baby comfy, while large wheels with ball bearings provide a gentle ride. As game time approaches, baby can catch a nap in the pop-up bassinet that easily attaches to the stroller chassis. With an adjustable hood and headrest, and a removable mattress, the bassinet is the perfect place to power nap before the big game. When it's time to cheer on your team, switch baby over to the Primo Viaggio 4-35 (travel-system compatible with the stroller chassis) to save space once inside the stadium. When the game is over, the Primo Viaggio 4-35 can be placed right into the car seat base without waking baby, making for a peaceful ride home.
Whether you're heading out for an adventure or just taking a stroll to admire the changing leaves, there's a Peg Perego stroller for all of your favorite fall festivities. Show us how you and baby are taking in the sights of the season by sharing your photos on Facebook and Instagram with #pegperego.
blog_label_posted_in: News, Baby, About Us
blog comments powered by

Disqus