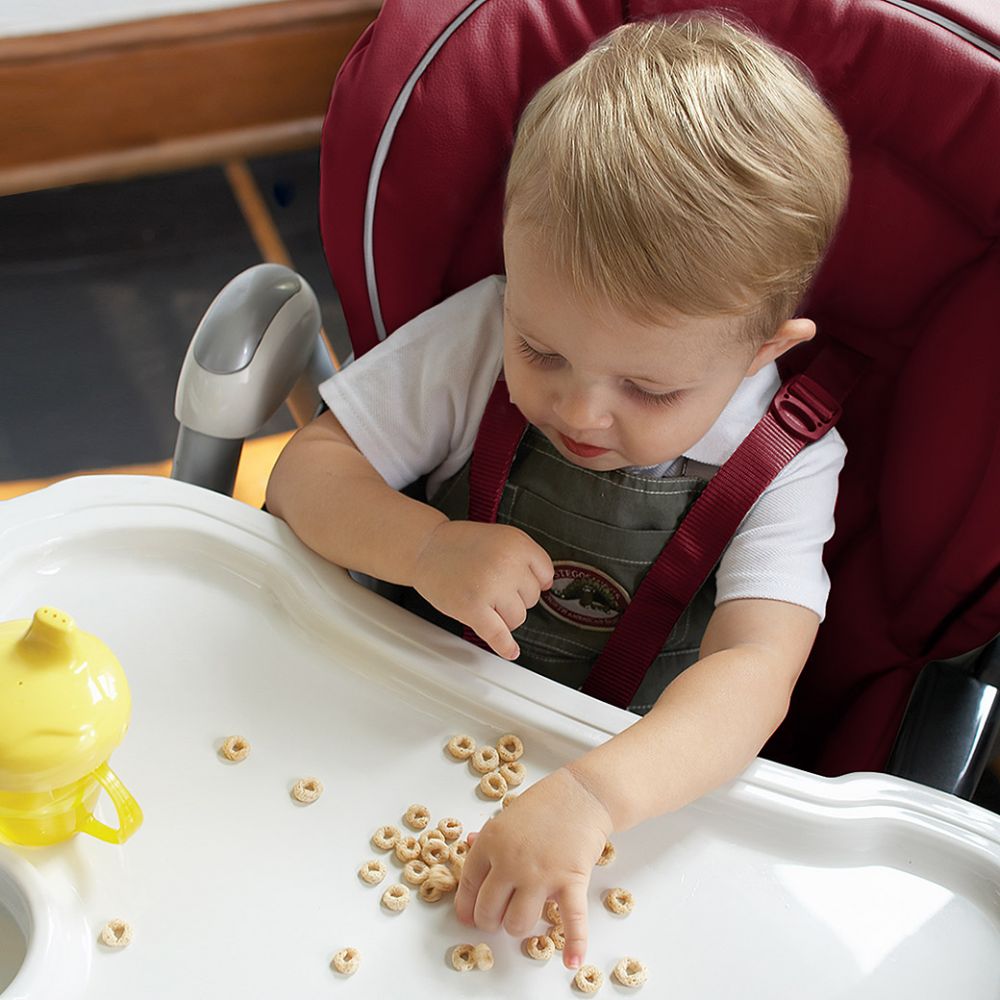 There is one simple way to liven up dinnertime with your little bambino or bambina (and, thankfully, no, it has nothing to do with strained peas). You can add style, comfort and safety if you choose to put your baby in the Prima Pappa Best high chair from Peg Perego.
Functional, durable and upscale, the Prima Pappa Best has long been one of the most popular pieces of baby gear in our collection. It features a finely tailored, buttery-soft (and stain-resistant!) "Prima Classe" upholstered seat, which is available in three gorgeous colors—Paloma, Bordeaux and Cacao.
The "tilt-n-space" reclining seat and three-position adjustable footrest allow this high chair to grow with your child through the years. The dishwasher-safe second tray removes easily and stores on the chair's back legs. And going from eating to playing is a cinch with the storage net on the back of the seat that's perfect for baby's favorite toys.
Multiple height adjustments make for a wonderful asset for bonding with your little one right at your level. The Prima Pappa Best comes fully assembled, and the non-scratching rubber wheels with rear brakes will help save your floors and provide an added level of safety for your baby.
See the Prima Pappa Best in action here:
At Peg Perego we strive to fulfill your needs, and with the Prima Pappa Best, we think we have done just that for you and your baby. After all, doesn't your little one deserve the best … the Prima Pappa Best?
blog_label_posted_in: Baby, At Home with Peg Perego, 2012 Collection, 2012 Prima Pappa Best
blog comments powered by

Disqus