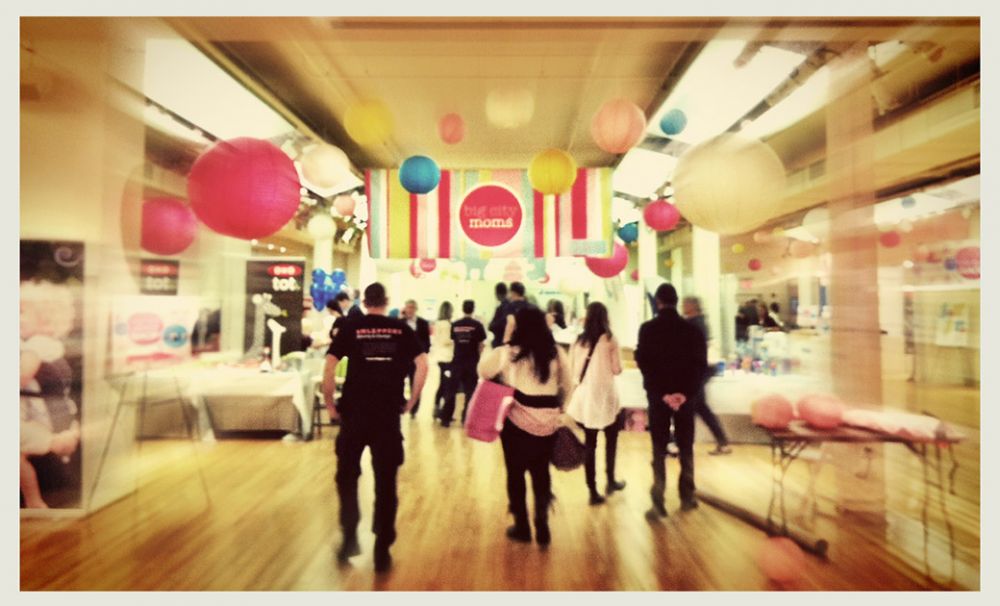 We just returned from Big City Moms' Biggest Baby Shower Ever, where we shared our newest collection with the mommies-to-be of New York City. These city moms had plenty to say, and we were certainly taking notes …
The moms we met loved, loved, loved our new Siesta. The fact that you can use it from birth really made this high chair stand out, especially since so few high chairs offer the recline feature that makes our Siesta oh-so-very special. The attendees also loved the Siesta's sleek style and chic colors.
The new-for-2013 Book Plus was also a huge hit among the moms, who loved it most for its exceptional maneuverability. The expectant moms we talked to also liked the reversible seat and the plush fabric, both of which they thought would be very comforting to baby.
The urban moms were also big fans of our space-saving Rialto. New for 2013, this booster seat dining chair allows baby to sit right at the table. The city moms we talked to loved the Rialto's smart design and were most wowed by its super-compact fold and light weight. They thought it would be perfect for their on-the-go city lifestyle and ideal for dinner parties and restaurants.
Our always-popular car seats received a lot of attention too, as the entire Viaggio series is really known throughout New York (and the world!) for its safety and style. We saw lots of mommies-to-be picking up and testing out our Primo Viaggio SIP 30-30 infant car seat, which is our top pick for newborns.
We really enjoy hearing from real moms (and dads!), and we'd love to hear what you think too. Let us know your thoughts on our 2013 Collection by leaving a comment below.
blog_label_posted_in: News, Baby, Collection 2013
blog comments powered by

Disqus