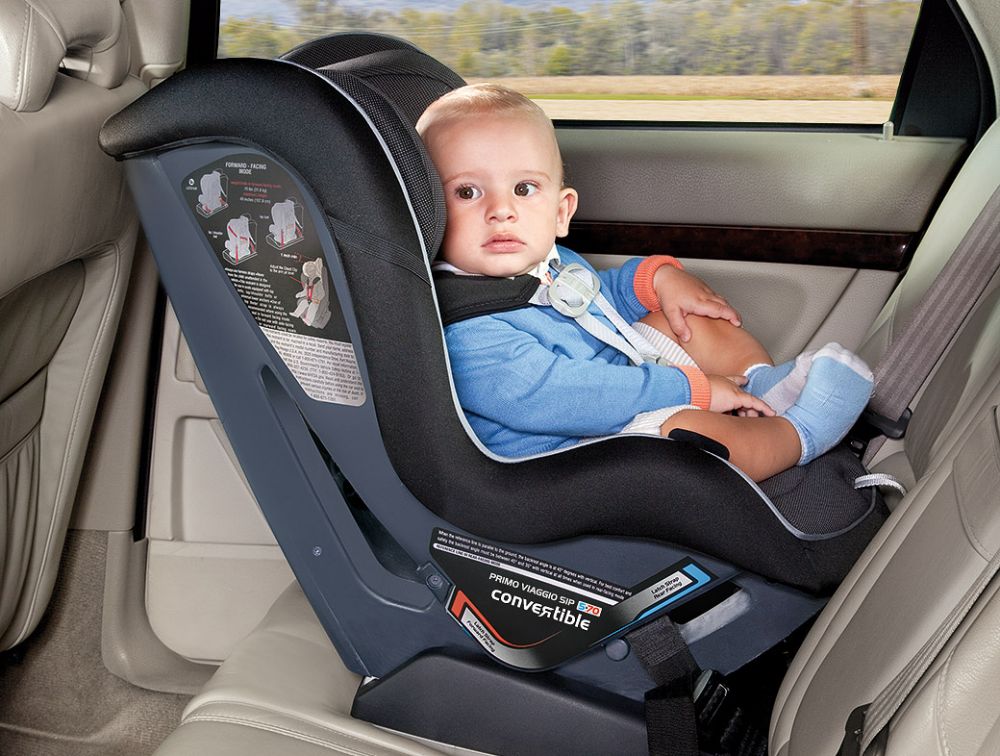 This week, we and other car seat manufacturers are marking Child Passenger Safety Week. It's a great time for us to underline the safety and security of all of our car seats: the Primo Viaggio SIP 30-30, the Primo Viaggio SIP 5-70 Convertible and the new Viaggio HBB 120. But the truth is, here at Peg Perego safety is our number one priority, our number one mission, and the passion that drives us each and every day of the year.
After more than 60 years of designing and manufacturing products for babies and children across the globe, we are privileged to have shared in the responsibility of watching over little ones for so many years. It is a responsibility we take to heart.
It was recently brought to our attention that there has been confusion regarding safety testing for the current U.S. Primo Viaggio SIP 5-70 Convertible and the Viaggio Convertibile (a discontinued European product). While both Peg Perego child restraints are classified as convertibles, they differ in shape, construction, weight and age range. The Viaggio Convertibile was never on the market in the United States and is no longer available in Europe.
The Primo Viaggio SIP 5-70 Convertible has exceeded all mandatory testing and safety requirements put forth by the National Highway Traffic Safety Administration (NHTSA). The Primo Viaggio SIP 5-70 Convertible has also passed and exceeded testing for side-impact protection (SIP), although not required of child restraints sold in the United States.
It is also equipped with some of the most advanced safety features in car seats today:
SIP: A Side Impact Protection head panel protects child's head, neck and spine. It easily adjusts to 10 different positions, even with child in the seat, ensuring a perfect — and safe — fit.
EPS: Energy-absorbing foam, Expanded Poly Styrene, in shell and head panel absorbs crash forces, resulting in less force transferred directly to child, minimizing injuries in the event of a crash.
SAFE: A Shock Absorbing Foam Element device located below the shell crumples upon impact, reducing stress on child's neck and shoulders in the event of a crash.
Quick-Release, Five-Point Safety Harness: Made with a "cobblestone" webbing of extra-strong polyester thread.
As always, we welcome your questions. In fact, we love hearing from you. Please leave your comments and questions below or email us directly at onlineassociate@pegperego.com.
Thank you,
Peg Perego USA
blog_label_posted_in: Baby, Big News!, Traveling with Peg Perego, 2012 Collection, 2012 Primo Viaggio SIP 5-70 Convertible
blog comments powered by

Disqus